Total quality as point of departure, constant innovation without abandoning tradition, searching and selection of materials combined with impeccable manufacturing are the product characteristics of this brand, an icon of "Made in Italy", founded by Mario Prada in 1913 and later developed into an international business by Miuccia Prada and Patrizio Bertelli. Prada is outstanding not only in terms of its high quality but also its innovative style and approach, which have always managed to anticipate and often influence tendencies in all sectors.
Sophisticated, elegant and refined, Prada products are recognizable by this strong identity and unmistakable style. We also find such characteristics in the eyewear, in both the prescription and sun collections. There is also a series of models specially designed for leisure, identified by the unequivocal red line, a mark now seen as a guarantee that the product reconciles the two sides of a person, active and leisure, in a Prada Linea Rossa life-style proposal.
Prada Eyewear by Luxottica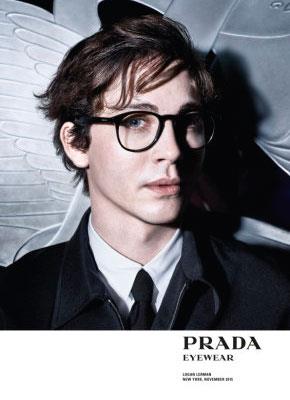 Frames and colors displayed are representative. Additional styles and color options are available in our Optical Centers.