COLORS COLLIDE, FINISHES ARE FRESH, EYESHAPES PACK A PUNCH.
Pepe Jeans opticals bring a breath of fresh air; colouration is striking, eyeshapes are directional and finishes are diverse. From matte sandblasted crystals lined with vintage union jack prints to the latest, thinnest TR90 optical frames, made from memory plastic that's both lightweight and functional, Pepe Jeans optical has it all.
Pepe Jeans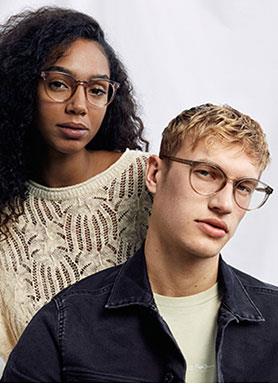 Frames and colors displayed are representative. Additional styles and color options are available in our Optical Centers.