Oakley makes unrivaled prescription frames for glasses and sunglasses, and not just for professional athletes who disrupt the world's idea of possibility. They are our inspiration and the reason why those who seek innovative technology and original style insist on Oakley prescription eyewear.
Engineering breakthroughs in structural materials allow Oakley to produce lightweight, high-performance eyewear frames that maintain superior protection and comfort. Blending together science and art we have more than 1,000 design and utility patents worldwide. From trademarked frame materials such as our C-5 and NANOWIRE alloys, to frame hinges like the HOLLOWPOINT and MONOSHOCK, Oakley glasses and sunglasses are made with craftsmanship, innovation and unrivaled design.
Oakley by Luxottica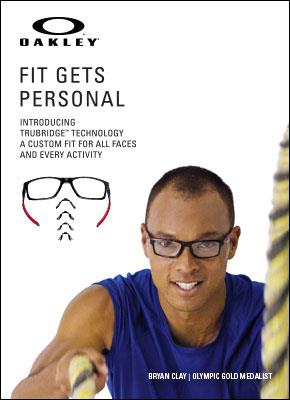 Frames and colors displayed are representative. Additional styles and color options are available in our Optical Centers.