Established in Southern California in 1993, Dragon is a globally recognized, leading performance eyewear brand with deep ties to action sports. Dragon's wide range of eyewear is inspired by all forms of individuality, and appeals to those seeking expert craftsmanship, high-level performance and innovative design. Our world class collection of athletes and ambassadors help pioneer and inspire our wide range of products, while our heritage from surf and snow culture illustrates our ongoing celebration of an active, impassioned lifestyle.
Dragon continues to not only disrupt the status quo, but move with the current of more environmentally- conscious products and practices. The ethically-sourced PLANT-BASED RESIN collection is made from sustainably grown castor beans, and the UPCYLED COLLECTION which repurposes single-use plastic bottles, keeps harmful plastic away from our landfills and oceans. Dragon is committed to reducing that which threatens to limit our views through the use of more sustainable materials, design and manufacturing.
Dragon by Marchon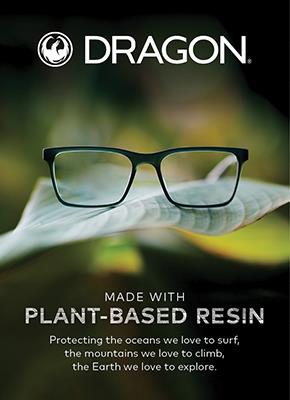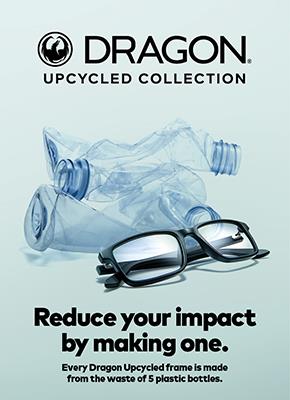 Click here to see more about Dragon
Frames and colors displayed are representative. Additional styles and color options are available in our Optical Centers.