Founded in Brighton, England in 1963, Ben Sherman continues to be the go-to brand for individuals looking to set themselves apart, and remains a leader of modern British style. The Ben Sherman eyewear collection draws design inspiration from Ben Sherman's rich heritage, featuring a mix of 60's Ivy League prep revival, military influences, modern youth culture, and iconic looks of the century while using 100% Eco Green materials. Explore the Ben Sherman Eco Green eyewear collection offering the perfect mod-styled look and an ultra-comfortable, adjustable fit.
Ben Sherman by L'AMY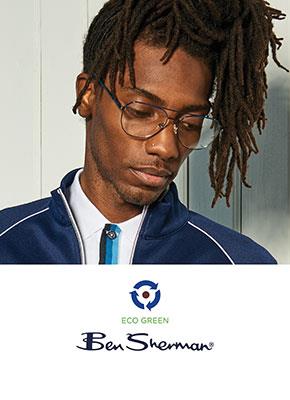 Frames and colors displayed are representative. Additional styles and color options are available in our Optical Centers.