bebe IS ABOUT ATTITUDE, NOT AN AGE. IT'S ABOUT A MINDSET, NOT A STEREOTYPE.
bebe IS A TRUE ORIGINAL… ALWAYS DEFINING WHAT'S NOW AND WHAT'S NEXT.
The name "bebe" was inspired by the infamous line in Shakespeare's Hamlet, "to be or not to be." bebe is the essence of being.
bebe embraces a hip, "fast-fashion" formula that loyal consumers trust to deliver the hottest and newest fashions at great prices. bebe's signature look of chic, sophisticated and body-conscious fashion is the ultimate expression of a woman's own style.
bebe by Altair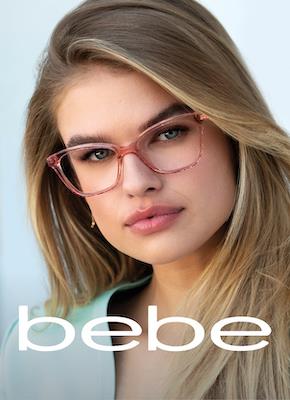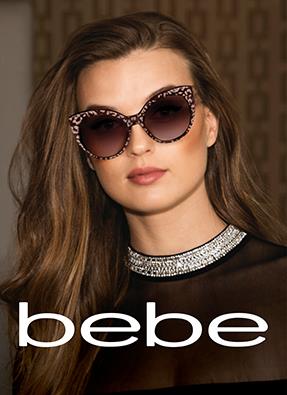 Frames and colors displayed are representative. Additional styles and color options are available in our Optical Centers.